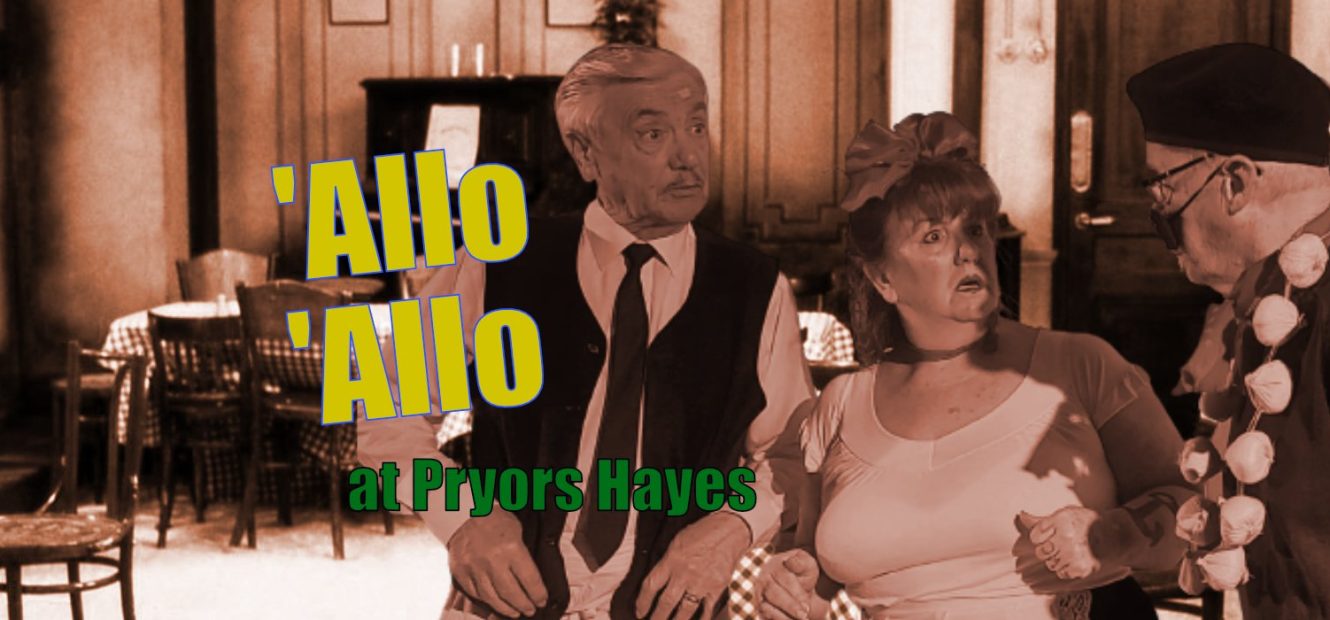 20Oct 22
Allo Allo Tickets for 18 November
Listen very carefully, I shall say this only once…
…this is your last change to grab your tickets to come a see the Kingsley Players perform their Allo Allo show at Pryors Hayes Golf Club on 18th November.
This take on the hit TV series will have you laughing all night long as you exerience Rene's Cafe and enjoy a 2 course meal.
So the basic details are:
Location Pryors Hayes Golf Club, Oscroft , Tarvin.
In aid of this year's Captain's Charity , Papyrus (Prevention of Young Suicide)
Tickets obtainable by following this link:  https://www.pryorshayes.co.uk/allo-allo-2